Michael Kinzer, JD, MA, LMFT
Michael Kinzer is a Licensed Marriage and Family Therapist and the founder of Jupiter Center in Minneapolis. Michael practiced business law as a trial lawyer for 13 years before starting his therapy career in 2003. Based on these experiences and a very unusual personal history, Michael brings to his work a highly unique and effective method of addressing his clients' needs. Clients are encouraged to make better choices by increasing their awareness of what they decide they really need, not what others think they need, and then consistently acting on that self-awareness. This seems obvious, and yet it isn't. And it works, time and time again. Michael can show you how it will work for you, depending on your specific needs and circumstances. Read more about Michael Kinzer.
Jupiter Center provides family therapy, individual therapy and marriage counseling to help clients remove limitations in their lives and relationships so they can be more connected. Michael Kinzer is a network provider for most major health insurance companies, including BlueCross BlueShield, HealthPartners, PreferredOne, Cigna, Aetna, UCare, and others. Please verify your specific plan benefits with your insurer.
If you are interested in setting up a therapy appointment with Michael Kinzer, please send an email to michael(at)jupitercenter.com or call (612) 701-0064.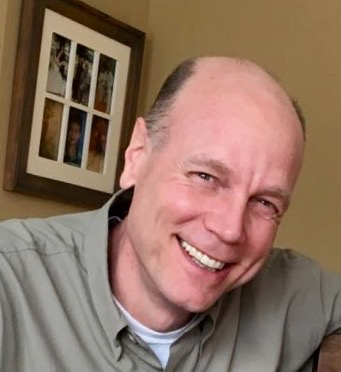 Starting in April, 2022, I will be conducting both in-person and remote therapy sessions on Tuesdays and Wednesdays and remote-only sessions on Mondays and Thursdays.  Also, please note that my office has moved (see bottom of this page for new location and description). For in-person sessions, I will require that all clients confirm that they are fully vaccinated for Covid according to CDC guidelines at the time of the appointment.
If you haven't done therapy remotely before, here is a link to an article for clients as they transition from in-person sessions to video sessions you might find helpful: https://www.psychologytoday.com/us/blog/think-act-be/202003/how-transition-seeing-your-therapist-online To preserve confidentiality, please be sure you are in a private location when you participate in the video session. If you have not previously received instructions from me on how to do video sessions, please read the following instructions.
Please download the Zoom app on your phone or pad device by going to your device App Store or for your computer by going to the following link: https://zoom.us/download#client_4meeting I will text you a discrete link to a zoom "meeting" at the time of your appointment. If you want me to send you the link via email, please send me your preferred email address. The link I send you will have a password embedded in it, so you don't need to enter a password to join the meeting. If you haven't already signed a consent form for video sessions, you may obtain the form by scrolling to the bottom of this page where there is a link for the download. You can either mail it to me or take a picture and text it or email it to me (if you are comfortable doing that). If our video session becomes interrupted on either end (this hasn't been a problem so far), and we cannot resolve the issue, I will plan to call you on your mobile number to complete the session.
Michael Kinzer accepts most major insurance, including BlueCross, CIGNA, AETNA, PreferredOne and Medical Assistance (Minnesota Care). Mr. Kinzer is in HealthPartner's "Second Tier" network, which might be out of network for some HealthPartners plans. Mr. Kinzer works with adults and adolescents, including couples, families and individuals, addressing anxiety, depression, chemical dependency and other addictions, PTSD (including childhood physical and sexual abuse), multiracial family and relationship issues, adoption, divorce, issues related to the criminal justice system, ADHD, truancy and other academic and behavior issues affecting adolescents.
At Jupiter Center, we apply the same philosophy to organizations that we apply to individuals and families—know who we are, address fear and conflict. We design new programs and projects, troubleshoot problematic organizational structures to resolve inefficiencies and conflicts. We are involved from the beginning and throughout the process of making the changes we recommend to ensure the changes are meaningful and effective.
For years, Michael Kinzer worked as a trial attorney speaking to Juries, Judges, City Councils and other Boards, educating them and convincing them that his clients needed justice. Michael now brings his highly successful approach and a dynamic and engaging personality to audiences across the social spectrum to encourage change in their lives, their relationships and their organizations.
My Book: "Firewalking on Jupiter"
I have published a book called Firewalking on Jupiter: A Therapist's Guide to Fearless Self-Discovery.  It is available on Amazon.com. This announcement might seem like a shameless plug. I suppose in a way it is. I want people to buy the book because I really think it is pretty good at getting to some of the thorny issues that keep people stuck in difficult places in their lives. It brings most of my previous writings and some new material all together in a single place. That's why I did it. On the other hand, I want my therapy clients to benefit from the contents of the book as supplemental to their therapy work, but without feeling any pressure to buy the book (that would feel weird). So, for current clients, I plan to give them each one free printed copy (and they can choose to read all of it, part of it, or none of it, whatever works for them).
If you want to buy the printed version of the book at Amazon.com, click here.
If you have a Kindle, or the Kindle program on an iPad or other device, you can buy a Kindle version of the book here.
You can also take a look at my author page at Amazon. This is what it says about me and my writings. Thinker, fighter, healer. These aptly describe my personality and mirror my education, career choices, and the general bent of my writings. After surviving what was by any measure a harrowing childhood, I found a love in Philosophy at college. This is the "thinker" part. The idea of becoming a Professor of Philosophy at some small college appealed to me.  In the end, though, I had other needs and considerations, so I chose the legal profession. This is the "fighter" part. It turned out to be a good fit, for a while (13 years). I still had some fight in me from my days growing up with eight brothers, three sisters, a rather nasty father, an absent mother, and then bouncing around in group homes during my teens. After the fight wore off, so did the appeal of the law. Next came the "healer" part: mental health therapist. Call it redemption, payback, or just my natural state, but I still find myself needing to help others in the ways others helped me. I bring the thinker, the fighter, and the healer to my work as a therapist and to my writings. All three characteristics—thinker, fighter, and healer—are central to my work. I encourage strength, empowerment, anti-racism and anti-oppression in all its forms. I encourage selfishness, and also love. I encourage personal growth by respecting and then overcoming all manner of deep feelings that keep us stuck in difficult places–things like shame, anger, depression, anxiety, guilt, and fear. My writings are designed to inspire hope, but realistic hope, by pointing out the hard work that must be done, as well as the great rewards that come with it, all by getting to know yourself, and accepting every part of yourself. This is all based on a simple premise: "If I can do it, so can you." If you knew me, knew my story, you'd hardly believe it possible that I have overcome so much, and yet I have. Add to this the concept of humility, that I am no big deal. I am just some guy. That means, if I can do it, so can you, if you try, do the real work of self-discovery, and stay on it, always. Over ten years of working with and watching many others follow this path has taught me a great deal about the power of courage, hope, depth, constancy and honesty. "Thinker, fighter, healer," all wrapped in "just some guy." That about sums me up, and my writings, for now.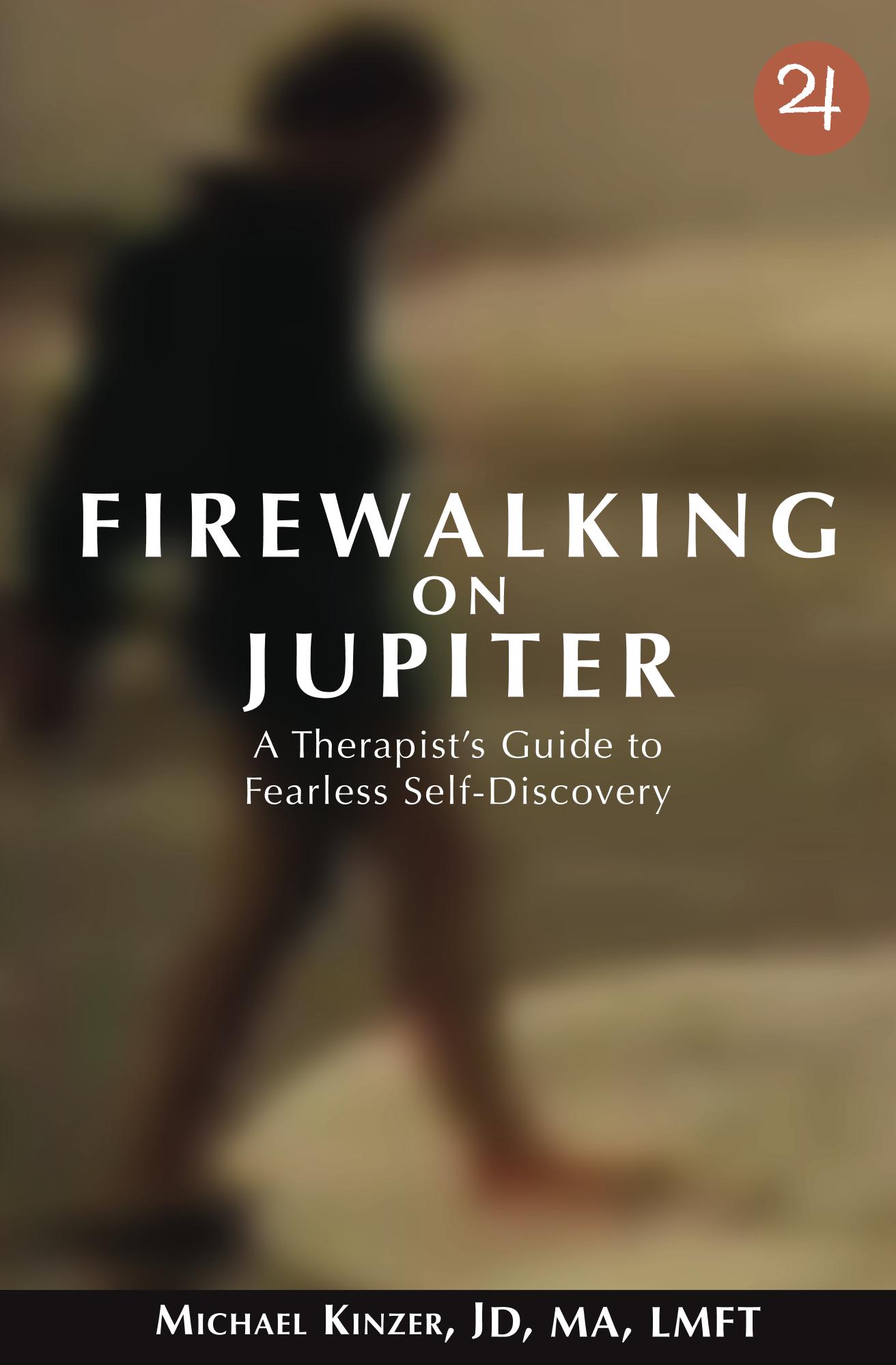 Jupiter Center shares space with Lyn-Lake Psychotherapy and Wellness, at 3033 Excelsior Blvd., Suite 215, Minneapolis, MN 55416; Ph: 612-701-0064; email is michael(a)jupitercenter.com